Women in public power offer insights on pathways to leadership positions
by Paul Ciampoli
APPA News Director
March 30, 2021
Women interested in pursuing public power leadership positions should never forget that their voices and opinions matter and they should be confident in their abilities, advise female public power executives. And finding a mentor can offer significant benefits for those looking to advance to a top-level position in public power, the executives said.
In honor of Women's History Month, commemorated each March, the American Public Power Association's Public Power Current newsletter is highlighting the many roles that women play at public power utilities across the U.S.
Other articles published this month profiled female engineers at public power utilities and women in the high-voltage trades who work for public power utilities across the U.S.
Tiffany Martin, Knoxville Utilities Board
Tiffany Martin, Vice President and Chief Customer Officer at Tennessee public power utility Knoxville Utilities Board (KUB), started her career in public power as a student employee at KUB while pursuing her business degree at the University of Tennessee, Knoxville.
"My very first job at KUB was to call customers to ask them about their recent experience while having new utility infrastructure installed at their home or business. I enjoyed interacting with customers, hearing about what went well, and working to resolve issues when they occasionally occurred. Who knew I would eventually end up being part of the leadership team for the customer division at KUB? I would have never imagined I would be in my current position," she said.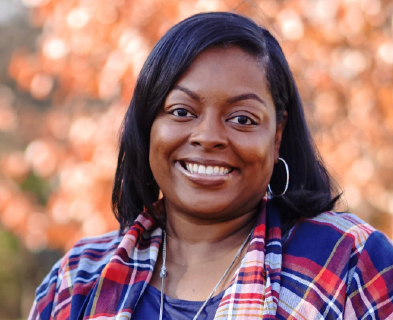 She quickly took on additional responsibilities as a student and felt like an integral part of the KUB team. "I worked alongside some great co-workers and had a strong mentor guiding me along my path. As college graduation approached, I began applying for full-time positions outside of KUB because there were no openings available within KUB at the time."
She wanted to stay at KUB "because of my positive experience for that year or so as a student, and I felt that public power was a good place for me to start my professional career."
Martin noted that power "is an essential to life but often is not thought of by customers unless an outage occurs. As public power providers, those organizations and their employees understand how important the services they provide are. They work tirelessly to ensure the communities and customers they serve have safe and reliable electricity. I saw how committed KUB employees were to their jobs; but I also saw how many of them gave back to the community outside of work hours."
A full-time position became available at KUB before she graduated, and Martin was able to begin her "official" public power career at the utility.
She spent four years rotating through various departments working as a business analyst learning different sides of the KUB business. "This experience helped me build more relationships and learn many business functions. I had just enough knowledge to understand what my more-experienced colleagues were discussing in project meetings or details surrounding organizational decisions. As the idiom says, I knew enough to be 'dangerous.'"
In 2006, Martin was asked to join the human resources team as a recruiter. "I was part of the HR team in variety of roles for nine years. Close to the end of my tenure, I led a project to upgrade KUB's human resources information system. It was a rewarding experience because I was able to use my knowledge from each of my HR roles, recruitment, compensation, employee relations, and a few others to ensure the new system met the needs of KUB's HR staff but also every employee."
The system was implemented successfully "after months of hard work from our internal team working alongside an implementation consultant," she noted.
Shortly after the upgraded system was in place, Martin was tapped to join Customer Experience at KUB, where she has been since 2015. "Every day is different and challenging, but I enjoy working alongside some great customer service professionals to meet our customers' needs and expectations."
As Vice President and Chief Customer Officer at KUB, Martin is responsible for leading, guiding, and evaluating the work done to directly interface with customers and the community.
The departments and areas under her leadership include:
Customer Service: customer call and walk-in centers;
Customer Support: Field customer specialists available to meet customers on-site to resolve issues or educate/inform them of utility projects in the area;
Key Accounts: Key account representatives serving as the single point of contact for KUB's largest customers;
Customer Payments: Payment processing staff that ensures customers' payments are applied promptly and accurately;
Community Relations: A group dedicated to coordinating community volunteer efforts and education programs; and
Social Services: Social services counselors working with local nonprofits to aid customers experiencing financial or other difficulties
What advice would Martin give to women who want to pursue leadership positions in public power?
"My advice to women pursuing a leadership position in any industry is to be confident in your abilities," she said. "Do not be intimidated by your male counterparts or anyone else. Remember, everyone has something to contribute, including you," she said.
"Take time to understand what you do well and use those strengths to support the organization and achieve your professional and personal goals. For the areas where you need improvement, surround yourself with others that have those skills and abilities. Learn from and support one another to meet personal, professional, and/or organizational goals. I encourage women to work hard, lift-up other women, be patient, and do not let others set their worth or dim their 'light,'" she said.
With respect to what steps public power utilities can take to create pathways for women to pursue leadership positions, Martin believes that public power utilities have to be intentional about identifying women interested in utility and utility-related careers and growing them.
"It's important to get girls interested in public power careers during their youth and provide them with education, opportunity, and encouragement," she said.
Martin was asked to detail whether there are there any professional development opportunities that have been particularly meaningful for her.
"I have had many people that I admire and those who have been in my corner as I have grown and continue to grow professionally. Therefore, it's hard for me to name just one person, group, or opportunity as exceptionally meaningful. Each experience or person has contributed to my development and for that I am very grateful. I hope to 'pay it forward' by helping others move along their professional journeys," she said.
Stephanie O'Connor, City Utilities of Springfield, Mo.
Stephanie O'Connor, Vice President – Chief Information and People Officer at City Utilities (CU) of Springfield, Missouri, has always had a passion for helping people.
"My passion's always been enhancing the lives of others with a positive experience," said O'Connor in an interview.
O'Connor has been at the public power utility for nearly 30 years, starting as a co-op student in the information technology (IT) department in 1992. In 1994, she became a full-time employee and even though most of her career has been in IT, she spent a few years in human resources. This was a result of centralizing the utility's training offerings, which allowed her the opportunity to teaching computer courses and be active in assisting employees with their professional development goals.
It didn't take long for O'Connor to move back to the IT department, which aligned with her passion and career goals.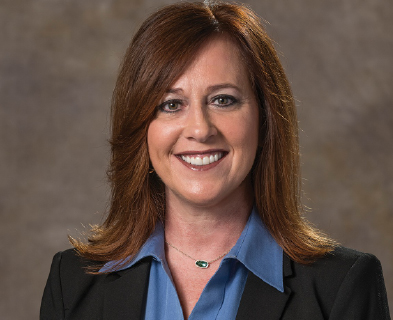 "I really enjoy talking with people, so to me offering support just made good sense. I've spent most of my career in IT."
Her primary role was focused on the technical and support sides of the department. Still, she knew there were opportunities to improve and grow.
While interning at St. Louis-based Monsanto during college, O'Connor worked at the company's help desk.
"It was a wonderful concept to have a centralized number for people to call for help or information. I thought I'd really like to be able to do that here at CU," she said.
When O'Connor was promoted to her first supervisory role in CU's IT department, she was able to turn that vision into a reality. In 1998, she introduced the utility's IT support center.
"We still have the support center today. It's a key and critical component of IT."
After taking on several other roles in the IT department, O'Connor was promoted to her current position in December 2017.
In terms of her current responsibilities, O'Connor now oversees IT at the utility, which includes cybersecurity and GIS. She also oversees the human resources department at CU and serves as a liaison to, and coordinating, the City Utilities' Board of Public Utilities meetings.
O'Connor, along with her Vice President peers, also provides advice to CU's General Manager Gary Gibson on topics such as utility-wide decisions.
When asked what advice she would give to women who want to pursue leadership positions in public power, O'Connor simply replied, "go for it!"
"I think too many times, women question if they should seek leadership opportunities. A lot of times it's just out of fear of failure. But I would encourage them to be courageous and to be active in their roles at public power utilities—to share their voice and their insight," she said.
"I think women tend to have strong situational awareness, which I believe is foundational to being a great leader. When they're taking a risk, they then tend to evaluate the impact," she said.
"Women have a strong desire to have a voice. Therefore, they encourage and lift others up. And being able to multitask – that just seems to be part of our DNA," O'Connor said. "It seems like all these factors come together and give women the necessary tools to be great leaders."
"I think a lot of times women may not take an opportunity to go for a position because they look at the job description and think, 'Oh, but I haven't done that one thing,'" she said. "Our male counterparts will look the same job description and go, 'Well, I only have that one thing. I'm going for it.' So I'd encourage women to be courageous, to take the opportunity, to be at the table, to have a voice, to share their ideas, to not be afraid, and to take that risk despite fear of failure because those are opportunities for future successes."
"It's a great time to be part of public power because women's roles are expanding within the industry. Women have increased their presence in various STEM professions such as engineering, IT, and accounting. More than ever, women are able to advance to leadership roles because of their knowledge of the operation," the CU executive said.
As for what steps public power utilities can take to create pathways for women to pursue leadership positions, O'Connor said intentional and inclusive hiring practices are key.
"Establish a culture that's inclusive and welcoming for women to be part of the workforce. Ask them to serve on committees or boards, and then ensure the pay and benefits plan will attract and retain the best employees – men and women."
Strong Women Achieving Goals
CU recently launched a new group called SWAG – Strong Women Achieving Goals, which was initiated and championed by O'Connor.
"At a high level, the mission is to energize, empower, and enrich women to better their personal and professional lives," she noted.
O'Connor felt that CU needed an internal organization where women can come together while also giving their male counterparts tools and ways in which everyone can work better together. The purpose of the group is to provide support to women in what has traditionally been a male-dominated industry.
"You have to have some sort of avenue where you're inclusive to all," O'Connor said.
SWAG has three goals.
The first is to achieve work and life balance. "We want to encourage each other to not only focus on self, but family and community, while finding the right balance for career success." Trying to find that balance can be a real challenge, she noted.
The second goal is of SWAG is to be unapologetic leaders. "Recognize that you have a place at the table, that you lead with purpose, and you have a voice."
O'Connor said that many times women will give up their seat at the table. "Women are often very caring and nurturing, and that's great. But we want individuals to recognize that if they are invited to the meeting, there's a reason for them to be there and to use their voice."
The last goal is to create a network of supporters.  "Build relationships with others who will support your personal and professional goals, and then be a champion for you," the CU executive said.
Following the Lean In strategy outlined by Sheryl Sandberg, O'Connor created a circle related to the SWAG initiative. "I called ours CU's Circle of SWAG," she noted.
Over the course of just three days, 38 percent of women at the utility signed up.
"We will have seven smaller circles, or small groups, which will meet once a month. We're going to have topics to focus on so that each group is consistent, but you'll also have your own team to connect with."
Such an approach will promote networking among women who may not work with each other every single day.
The circles will also be rotated every six to eight months. "This way we will get a new mix of women in each group," O'Connor said.
"We want this to be an avenue for women to feel supported and to understand the opportunities within the utility."
They can also learn from their female peers and how they reached their current positions at CU. "How did they zig-zag through their career path? It's not always a straight line. We can learn from each other and about the different positions at the utility. That may become a building block for someone else."
Another key component of SWAG will involve bringing in speakers who will appear on a quarterly basis to discuss their journey and offer advice. Those speakers will come from the utility industry and the local community.
"This is where we want to loop in our male counterparts and invite them to join us, to learn with us, and to better understand those dynamics."
O'Connor noted that some male CU employees are already expressing an interest in SWAG because they want to become more effective in the way that they work with women. "Understanding where we come from and our differences make us all better leaders and a better team."
Daniella Piper, NYPA
Meanwhile, the Niagara Power Project has a new executive in charge of its operations following the recent appointment by the New York Power Authority of Daniella Piper to regional manager of Western New York, the top position at NYPA's flagship hydroelectric project in Lewiston.
Piper is the first woman to head the Niagara Power Project in its 60-year history.
Piper previously served as Chief of Staff for NYPA's President and CEO Gil Quiniones and Vice President of NYPA's Digital Transformation Office.
Piper was promoted to her new role to better align NYPA's statewide generation and transmission operations with its recently released VISION2030 Strategic Plan, a 10-year plan to support New York State's transformation to a cleaner, more resilient energy grid.
Piper will also take on the role of NYPA's Chief Transformation Officer, bringing her experience in leading NYPA's digital transformation efforts to bear on various enterprise-wide transformation efforts, including VISION2030 and NYPA's recently adopted 10-point Diversity Equity and Inclusion Roadmap.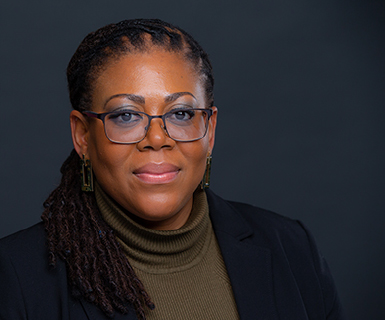 In a Q&A with Public Power Current, Piper discussed what her immediate priorities will be in her new roles as regional manager for NYPA's Western New York Region and NYPA's Chief Transformation Officer.
"I will be focused on getting to know the team, our external stakeholders and understanding the exciting work that is ongoing and planned," she noted. "We have a lot going on at the Niagara Power Project and ambitious plans to digitize our assets. As you know, NYPA has recently adopted VISION2030, which sets the path for us to achieve the goals of the Climate Leadership and Community Protection Act—the Niagara project will have a key role in achieving those goals."
When asked what advice she would give to women who want to pursue leadership positions in public power, Piper said, "The first thing I would say is that public power is an exciting field. So much is changing in the energy field right now, and while it is still a male-dominated field, that is changing."
She said that in order to achieve the grid of the future "we need talent and innovation; from engineering to policy making, to finance and accounting, there are many opportunities for women to contribute to the transformation and take on leadership roles that will shape our future."
As for what steps public power utilities can take to create pathways for women to pursue leadership positions, Piper noted that NYPA "has worked very hard to create an atmosphere where women are valued and given opportunities to succeed, but as with most things, change has to start from the top."
She said that NYPA "is lucky to have leadership that does not just speak to the values of social justice but works to embed those values in the work culture by creating plans with actionable steps focused on fostering diversity, equity, and inclusion. In fact, NYPA was just named by Forbes Magazine as one of the best mid-sized companies to work for — I think the work culture we are fostering has a great deal to do with that recognition."
Piper said that she has had many professional development opportunities that have been particularly meaningful for her.
"From formal mentoring programs at NYPA — where I was matched with a senior leader — to informal mentoring by colleagues and leaders throughout the organization. I have also been a member of several organizations such as WiCE [Women in Communications Engineering] and AWE [Advancing Women Executives] that allowed me to learn from other women and discuss ways that women can succeed professionally."
Piper, an electrical engineer, began her career at NYPA in 2007 as a developmental intern in the Electrical Engineering department. She became a full-time employee in 2008 and completed a one-year Rotational Engineering Program where she worked in the maintenance department at NYPA's Blenheim-Gilboa Pumped Storage Power Project in Schoharie County and at the now-retired Charles Poletti Project in New York City as well as at the Niagara Power Project.
During her time at Niagara, she learned about the daily workings of the facility under the mentorship of the Operations staff. Upon returning to NYPA's headquarters in White Plains, N.Y., Piper continued her work in the Engineering department and the Reliability Standards and Compliance group where she helped to develop NYPA's compliance program.
In 2014, Piper moved to the Project Management department where she led NYPA's Statewide $729 Million Transmission Life Extension and Modernization Program, and the construction of the Marcy South Series Compensation Project in 2016 as well as many other transmission upgrades across the state.
Piper became Chief of Staff and Vice President, Digital Transformation Office in 2018, charged with driving the implementation of strategic initiatives by leveraging technology and building strong relationships with NYPA staff at all levels of the organization and with external partners.
As Chief of Staff, she acted as an advisor to Quiniones, and facilitated interdepartmental dialogue, ensuring greater cohesion and alignment. She was also instrumental in developing NYPA's 10-Point Diversity Equity and Inclusion Plan.
Lena Wittler, Clark Public Utilities
Lena Wittler is a 20-year veteran of the utility industry. She was named CEO and General Manager of Washington State's Clark Public Utilities in June of 2019.
"My career has been a bit circuitous, with opportunities to gain experience in different areas of the utility while also taking on increased responsibility along the way," Wittler said.
"The result is that I was able to gain familiarity with the breadth of utility operations while continuing to dig into my focus areas of customer research, public and legislative affairs, and communications. Ultimately, I trust that I was selected to lead our utility through this next chapter because above all I am committed to doing what's right for our community, which includes both customers and employees," she said.
In terms of what advice she would give to women who want to pursue leadership positions in public power, Wittler said, "I've been fortunate in my career not only to be given leadership opportunities, but also to have worked for and with excellent leaders. Observation has been one of the best learning tools for developing strengths in leadership. Emulate what you admire and remember how it makes you feel."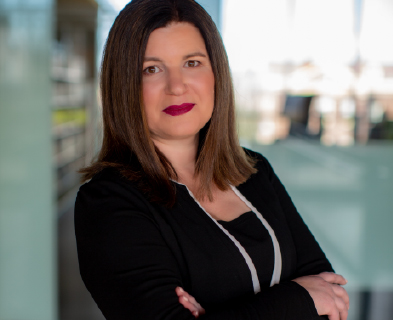 She added, "My advice for women would be the same as to anyone, although it's we as women who sometimes really need to hear it: Don't be who you're not. So many of the things that make Clark Public Utilities successful are quite simple — tell the truth, see the big picture, refuse to tolerate mistreatment of others, try to find ways to say yes, maintain relationships, and build trust through support, not undermining others."
As for what steps public power utilities can take to create pathways for women to pursue leadership positions, Wittler said: "Step one – recruit and hire women. Step two – pay attention to the ways that implicit bias holds up the status quo and limits opportunities for women and People of Color, even when the goal is to attract and nurture a more diverse workforce. We can't fix things we won't admit to seeing or experiencing."
She said women "aren't immune to upholding the same systems that make increasing workplace diversity challenging in this industry. But as a researcher at heart who will always look to the data first for answers — there is no question: bringing a variety of voices to the table, at every level of an organization, makes for better decisions and better outcomes. And we need to start preparing for the next generation of employees who will have little patience for organizations not actively working toward a more equitable and inclusive future."
Wittler said that she has been "incredibly fortunate throughout my career to have had the support and resources to take on leadership roles in associations, participate in learning and speaking opportunities, explore local civic engagement and to build real relationships with community and industry leaders."
At this point in her career now, "as a working mom, I truly understand that being able to dive into professional development opportunities is a privilege that not everyone is afforded. It takes time, money and all too often an invitation. I am grateful that between access to education and the support of my family early on I was able to invest the time and energy required to be involved, gain experience and create connections that were critical to leading me here. Still, even for those who are managing many competing priorities, finding one or two ways to plug in to an industry group like APPA or regional and state associations like our NWPPA and WPUDA, or to join local civic organizations, can provide really meaningful mentorship and networking opportunities."
She is "not a proponent of saying yes to everything, because like so many women, I can't. But say yes to the opportunities that give you energy, that inspire you to grow and give back, and that bring you together with people you respect and admire. And then appreciate that opportunity, contribute and learn, and empower others to do the same."
In a recent episode of APPA's Public Power Now podcast, Wittler discussed steps that Clark Public Utilities has taken to achieve a strong customer satisfaction track record and maintain consistently high levels of reliability, among other things.
Debra Smith, Seattle City Light
When asked what advice she would give to women who want to pursue leadership positions in public power, Debra Smith, General Manager and CEO at Seattle City Light, said the advice she would offer applies to both men and women and fields beyond public power.
"Take any and all lateral assignments," Smith advised.
"We can expand our knowledge. We can expand our value by going back to school, by getting advanced degrees. Those are great things to do. We can also do it internally from where we stand, by investing in ourselves and taking the time to learn new things and putting ourselves out there," Smith said.
"That can be super scary at times, especially for folks who are earlier in their careers," she noted.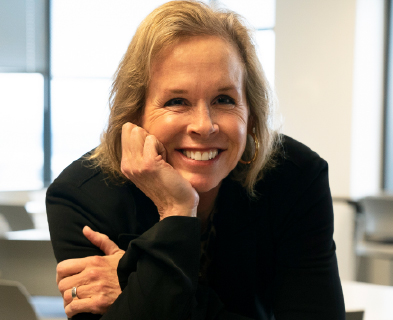 Smith also recommended finding one or more mentors. "I have had some truly exceptional mentors along the way," she said. One of those mentors for Smith has been Anita Decker, who served for several years as executive director of the Northwest Public Power Association (NWPPA) and is now retired.
"She and I are friends and I still reach out to her and ask for advice," Smith noted.
"Find a mentor. Someone who will be, if necessary, painfully honest with you and it doesn't have to be someone of the same gender. It just has to be someone that you trust and someone you can hear hard things from, if necessary, but who also cares about you and will be encouraging and supportive of you," she said.
In addition, she said that it is good to "figure out what your personal values are and then figure out what your authentic leadership style is." If a person can do that "before you're a supervisor that's even better because then you can develop the skills to help you be successful and be authentically you."
She believes that "most people that really struggle in their work or who are really unhappy in their work, it's either because their personal values are in some way at odds with the values of the organization or it's because they have not figured out how they can best lead."
As for what steps public power utilities can take to create pathways for women to pursue leadership positions, "I think there's a lot that is being done," Smith said.
"There's a part of me that says, I'll know I've really arrived when there are no women in power sessions, meetings, conferences because there's not a lot of men in power conferences," she said.
"But I think that women and men have come together to really create tremendous opportunity for women," Smith said.
"I think that most of our large trade associations and even those closer to home have developed programs and content for women that actually help them do some of what I've just discussed," Smith said.
She noted that NWPPA "puts on a great program as do other associations and they allow women to come together to network – both inside and outside their organization. They allow men to come in and provide support, which is an important part of us moving forward."
Seattle City Light has a Women in Power group "and we actually now have a number of channels, we're large enough that we can do that. We have a book club. We just started a brand, new group, which is about women in the trades. It's part of our Women in Power overall engagement, but it's focused on women who are in non-traditional roles," Smith said.
"Men have a big part of how women can continue to be successful in public power because often – not always – but often, women lead differently," she said. "Being open to different leadership styles. Being open to understanding what someone else sees in you is incredibly important."
Smith said that there is "a lot that men and women can do to make sure that people get the opportunities that they deserve," regardless of race, gender or age.
Meanwhile, not only has Smith had mentors "to help me develop as a leader," she has also "really leaned in and asked folks to take me under their wing and help me learn and I haven't worried about position in that sense."
Smith said that people should take advantage of the opportunities that are in front of them. "If you don't know for sure whether it's an opportunity for you, ask."
Prior to joining Seattle City Light, she served as CEO and General Manager of Central Lincoln People's Utility District in Oregon.
When she was applying for the job at Central Lincoln, Smith approached the engineering manager and asked to be taken to a new substation "and walk me through everything so that I can be grounded. He worked for someone who worked for me, but I didn't let that bother me because he knew his stuff and I wanted to learn from him."
She previously spent more than 17 years in various roles, including Assistant General Manager and Chief Financial Officer at the Eugene Water and Electric Board, another public power utility in Oregon.
Smith joined Seattle City Light in October 2018.
Michelle Reimers, Turlock Irrigation District
Michelle Reimers, General Manager at California public power utility Turlock Irrigation District (TID), said she would "encourage all women seeking leadership positions to make sure they step up and speak up. Your voice matters and your opinion matters."
She also said that asking questions is very important. "There is no such thing as a stupid question," Reimers said.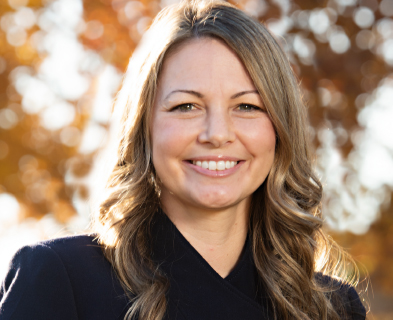 She also recommended finding a mentor. "I didn't really do that when I was younger. However, I did it later in my career and it was tremendously helpful."
Reimers said that one of the key things that she has helped her in the past five years has been to surround herself with positive women leaders.
When asked what steps public power utilities can take to create pathways for women to pursue leadership positions, Reimers said "I think it starts with encouraging women to join the industry to begin with."
She noted that TID has been partnering with schools to show that TID has "women in very successful positions at the District and what opportunities that are available, so I think starting early is important, just giving them this vision that, hey, I'm female and there's other females doing this sort of work."
In addition, "identifying management potential early is helpful and I would say that's across the board, not just for women, but for young rising stars. Identify them and help them early, mentor them, develop them, encourage them to mentor the next generation," she said.
Moreover, Reimers advised breaking down "any known pathway barriers in your organization."
In addition, she recommended highlighting women in current positions of leadership and describing their professional journeys.
Meanwhile, Reimers noted that she has participated in many leadership development opportunities throughout her career ranging very local to regional-based activities.
In addition, the power of a network "is hugely important as you're developing as a leader," she said.
Reimers was selected by the TID Board of Directors to succeed Casey Hashimoto as General Manager on January 2, 2020.
Prior to her current position, Reimers served as the District's Assistant General Manager of External Affairs and Director of External Affairs.