Washington State Governor Tours Seattle City Light Microgrid Site
by Paul Ciampoli
APPA News Director
May 3, 2022
Washington State Gov. Jay Inslee and Seattle Mayor Bruce Harrell recently toured Seattle City Light's recently completed Miller Community Center Microgrid.
They were guided on the tour by Seattle City Light Energy Innovation and Resources Officer Emeka Anywanwu. 
The tour included a stop inside the center to discuss its importance to the neighborhood and view the artwork installed as part of the project. The group then moved outdoors to the secured area that houses the microgrid control system and battery storage for an in-depth look at the technology behind the project.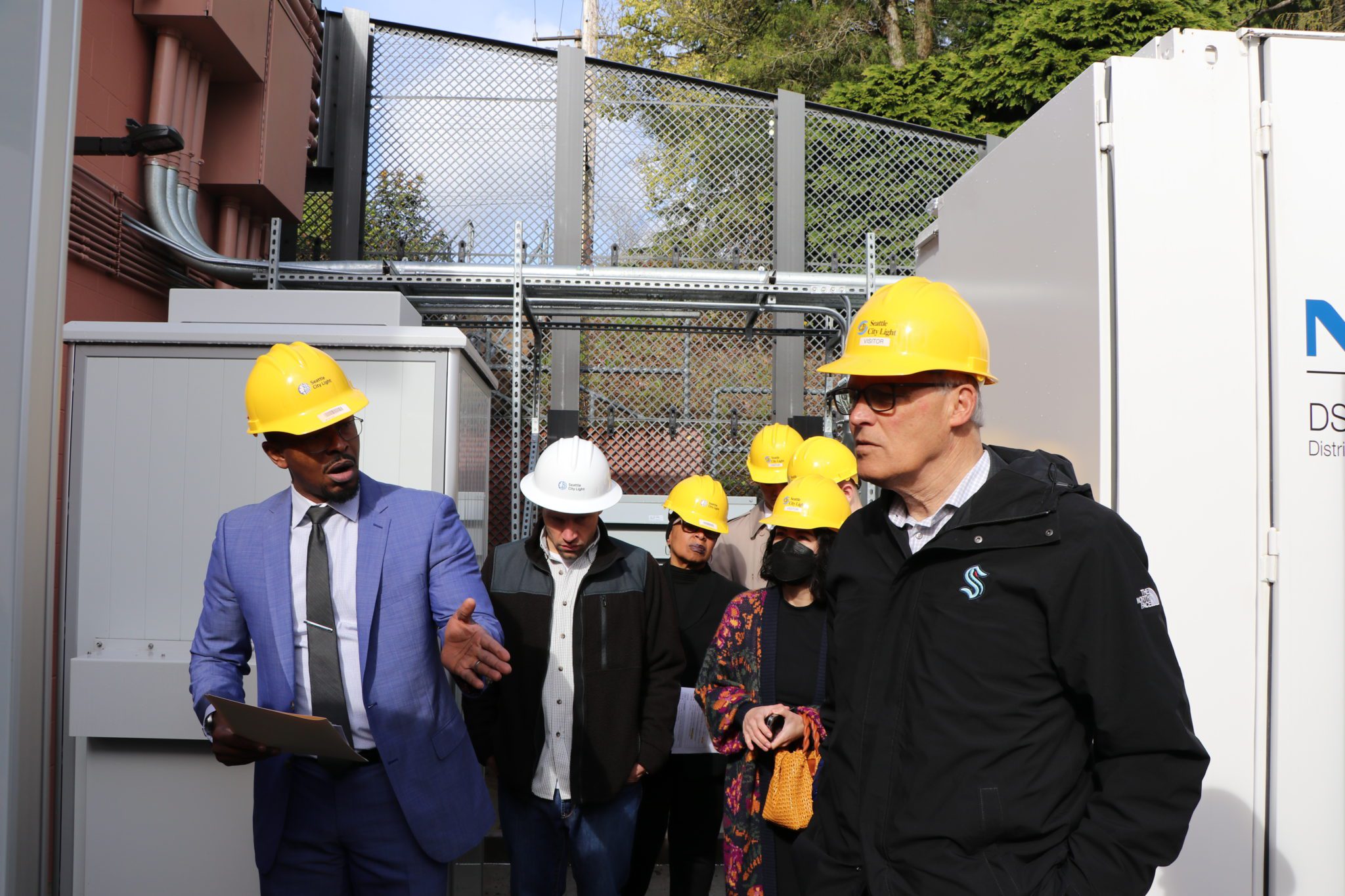 The project is a collaborative effort between Seattle City Light and Seattle Parks and Recreation. It was funded in part by a $1.5 million Clean Energy Fund grant from the Washington State Department of Commerce.
The Miller Community Center microgrid brings higher power reliability to the surrounding community by keeping the facility energized during a power outage. It also helps to meet the City of Seattle's goals by reducing greenhouse gas emissions through renewable (solar) energy and enhances the resiliency of Seattle's electricity grid.
The project includes the installation of 132 solar panels on the Miller Community Center's roof, which send energy to a battery storage system. This system provides backup power storage for the community center during emergency events, such as a windstorm or unplanned power outage.
When the electric grid is down, the microgrid generates and supplies power to the community center to keep the center's services and communications operational. Other energy conservation measures included in the project were improved LED lighting, sensors, and an energy-efficient boiler.
The microgrid's battery storage system has a total capacity of 200 kilowatts/ 800 kilowatt hours to provide at least 16 hours of backup power for 100% of the loads at Miller Community Center when fully charged. City Light expects the batteries to provide at least 24 hours of power during an outage. Additional power can be captured as the panels will continue generating energy when the sun is up.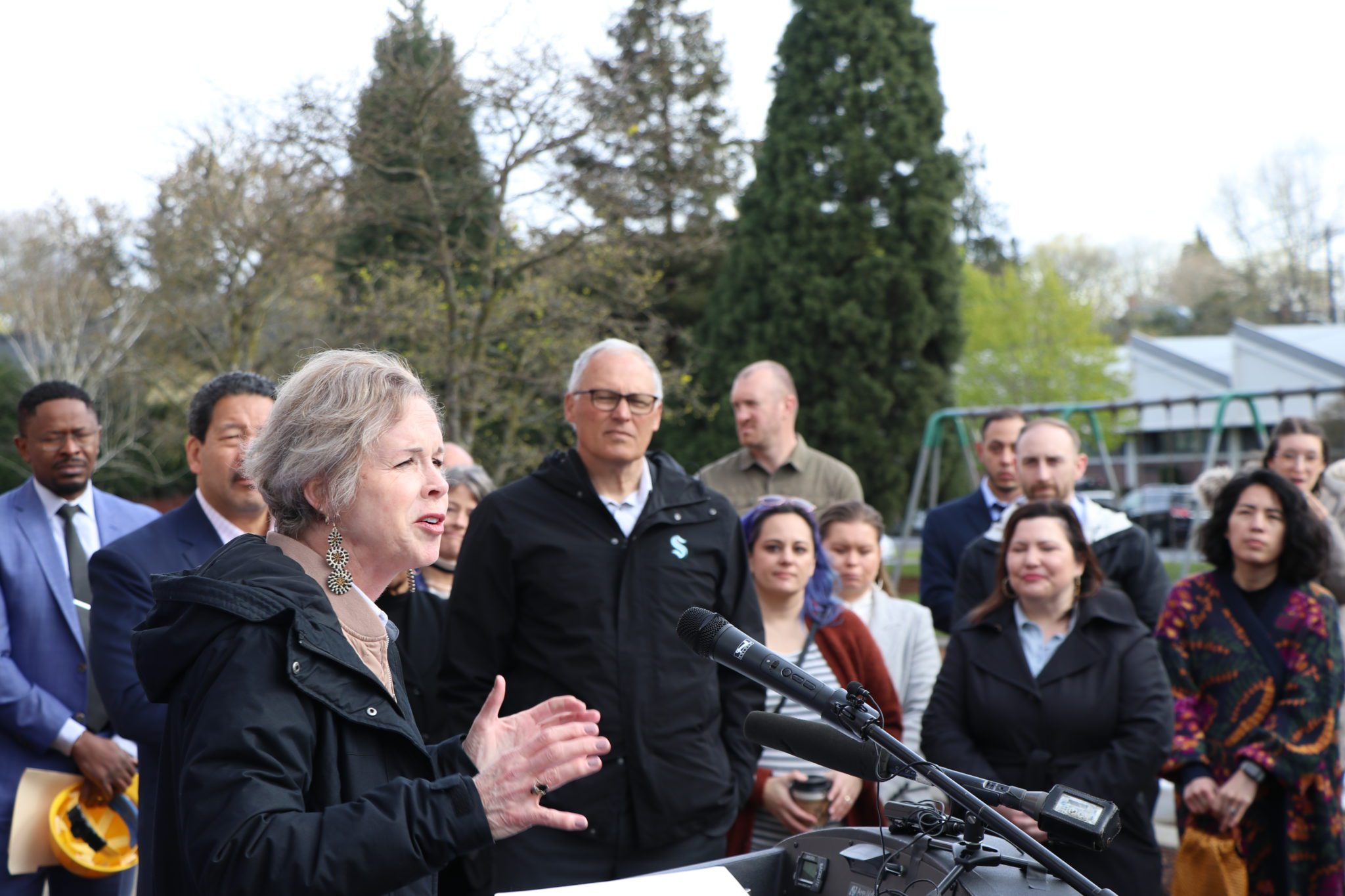 Included in the project was a new interior art piece installed through a partnership with the Seattle Office of Arts & Culture and City Light's 1% for Art Fund. Artist Julia Harrison commissioned the piece with input from the Miller Park community. The artwork combines and celebrates solar energy and community.