SRP, BPA Meteorologists Detail Steps Smaller Utilities Can Take To Fill Forecasting Gaps
by Paul Ciampoli
APPA News Director
August 18, 2021
Arizona's Salt River Project (SRP) and Oregon-based Bonneville Power Administration (BPA) both have teams that focus on forecasts of temperature and precipitation, among other things.
But what about smaller public power utilities that don't have a meteorologist on staff? What steps are available to them to help fill the gap in terms of weather forecasting without their having to hire a full-time meteorologist?
"That is a great question because public power utilities vary so much, not only in the number and type of customers, but in the geography they are concerned about," said Erik Pytlak, who has served as BPA's Manager of Weather and Streamflow Forecasting since November 2010. "So my advice for a Snohomish PUD is going to be very different than Minidoka, ID, which will be different than the Confederated Salish-Kootenai Tribe."
He said it may come down to what weather issues the utility is most concerned about and going from there. "Fortunately, there are many weather apps, websites and whole companies that share weather information – some of it for free or at low cost, for utilities of any size and scale to use," Pytlak said.
"The other suggestion is for the power utilities to talk to each other," he said. "Even a power marketing agency like BPA gains quite a bit from networking, coordinating and even collaborating with hydropower utilities in the region and even globally, both large and small, on best practices we are finding and developing."
Bo Svoma, who has been a meteorologist at SRP for over four years, said that staff in a smaller utility company can become familiar with the products issued by the National Weather Service, Climate Prediction Center, and River Basin Forecast Centers. There are also many private companies that offer weather forecast services, he noted.
"At SRP, management has determined a staff of meteorologists and hydrologists is necessary to plan for the dry and wet years that Arizona has always experienced and will continue to see," he said.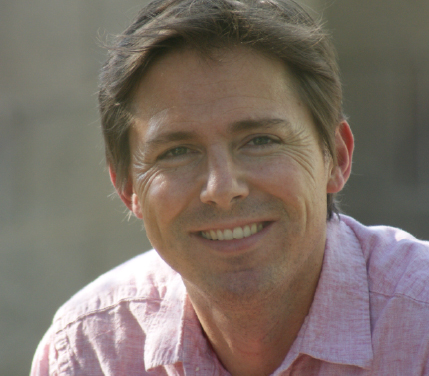 Unique geographic challenges
Svoma noted that SRP meteorologists are responsible for producing both short-term (same day/weather advisory) and longer term (7-10 day to seasonal) forecasts of temperature and precipitation to support both power delivery and water delivery.
They are also responsible for quality control of Salt-Verde watershed precipitation records, monitoring the Salt-Verde watershed to inform streamflow forecasts (flood cameras, snow surveys, etc.) and offering expertise both externally and internally for research projects that help achieve SRP's short-term and long-term goals (snow hydrology, climate change, etc.).
SRP is the largest provider of electricity in the greater Phoenix metropolitan area, serving more than 1 million customers. SRP is also the metropolitan area's largest supplier of water, delivering about 800,000 acre-feet annually to municipal, urban and agricultural water users.
When asked to detail some of the unique challenges he faces as a meteorologist at SRP in terms of the utility's geographic location, Svoma said that the two wet seasons in Arizona pose unique forecasting challenges that are not present in other parts of the country.
During the summer months, the Phoenix metropolitan area experiences a combination of high temperatures and humidity during the North American Monsoon Season that leads to frequent threats of excessive heat, severe thunderstorms, flash flooding and haboobs, which are intense dust storms.
Svoma said that during the winter, high volumes of inflow into the reservoir system from the Salt-Verde rivers can be generated by rainfall, rain-on-snow, and snowmelt, posing forecast challenges that are absent in many higher latitude basins. Currently, the SRP watershed is in its 26th year of drought, he noted. "Thanks to continuous and efficient planning, SRP has remained resilient and will be able to continue to provide water to its more than 2 million customers," he said.
Pytlak also addressed the question of some of the unique challenges that he faces as a meteorologist at BPA in terms of the utility's geographic location.
"I am not sure if this is unique among utilities, but the sheer size of our service territory and river basins feeding our hydroelectric projects means we also have very diverse geography," he said. "Our forecasting area ranges from deserts in southeast Oregon, to rainforests on the Oregon and Washington coasts, to subarctic mountains in southern British Columbia. The Columbia Basin is also right along the path of the jet stream for much of the year, which also drives quite a bit of weather variability."
BPA earlier this year profiled the work of Pytlak and his team on its website.
BPA is a nonprofit federal power marketing administration based in the Pacific Northwest. BPA markets wholesale electrical power from 31 federal hydroelectric projects in the Northwest, one nonfederal nuclear plant and several small nonfederal power plants.
The dams are operated by the U.S. Army Corps of Engineers and the Bureau of Reclamation. The nonfederal nuclear plant, Columbia Generating Station, is owned and operated by Energy Northwest, a joint operating agency of the state of Washington. BPA provides about 28 percent of the electric power used in the Northwest and its resources — primarily hydroelectric — make BPA power nearly carbon free.
BPA's territory includes Idaho, Oregon, Washington, western Montana and small parts of eastern Montana, California, Nevada, Utah and Wyoming.
Scorching temperatures this summer
Meanwhile, much of the West has experienced scorching temperatures this summer including Arizona. Svoma was asked whether there have been any surprises in terms of weather patterns so far this summer.
"The early start to the North American Monsoon season, while not entirely surprising given the dry winter in the western U.S., was a little unexpected given that many of the long-range weather models did not indicate an early onset," he said. The Salt River observed a steady increase in streamflow beginning in early July, earlier than normal and suggesting abundant rainfall in the mountains.
Pytlak said that the June 2021 heat wave "was certainly unprecedented for many of us. Perhaps the biggest surprise is that the weather models that we use from U.S., Canadian, and European weather agencies all handled the extreme event quite well, which gave us and the region valuable time to prepare. The fact we came through the event with virtually no service interruptions was testament to the preparations we always make for extreme events, and how everyone in the region worked together to not only keep the lights on, but also keeping life-saving cooling systems running."