Tuskegee, Alabama Utility Reflects on Past and Present Leadership
by APPA News
January 31, 2022
February marks Black History Month. In 1976, President Gerald Ford recognized Black History Month during the nation's bicentennial celebration, urging Americans to "seize the opportunity to honor the too-often neglected accomplishments of Black Americans in every area of endeavor throughout our history."
Today the American Public Power Association pays tribute to the Black American leaders who, over a half-century ago, sought to establish the Utilities Board of Tuskegee (UBT). We also celebrate its leaders today.
Tuskegee, Alabama Public Power Utility Formed
The Tuskegee City Council and then-Mayor C.M. Keever unanimously adopted a resolution on January 27, 1970 in support of incorporating a public corporation responsible for utility services.
The effort was spearheaded by Booker T. Conley, Lawyer Edward Reid, and William C. Allen, who are widely recognized as "the fathers of the Utilities Board of the City of Tuskegee." These three local citizens had undersigned the Certification of Incorporation presented to the Tuskegee City Council. It sought to incorporate a public utility to operate an electric system, a water works system, and a sewage system. The certificate called for, among other issues, that an electrical system be ran in perpetuity by acquiring, operating, maintaining, improving, and extending an electric system in the City of Tuskegee, and in the territory surrounding the city.
Booker T. Conley (1923-2019)
His family said that Booker Conley embodied the best of Conley family virtues: humble, intelligent, brave, and adventurous. He would surely be proud of the legacy he left for public power today.
Booker Conley greatly admired his older brother, Coleman, and would follow him to Tuskegee University, where Coleman had enrolled in the very first class of Tuskegee Airmen. That first class of U.S. Army Air Corps cadets graduated from Tuskegee Army Air Field on March 7, 1942; the class began with only 13 cadets.
Booker Conley had instead decided to continue a century-long family carpentry tradition by studying architecture at Tuskegee University. He later drafted the plans to build the airplane hangars that housed Tuskegee's famous "Red Tail" fighter planes.
When his older brother was tragically killed in a combat exercise, Booker took his place and joined the civil pilot training program at the Tuskegee Institute in 1940. Upon graduating from the Army's Reserve Officers' Training Corps, he went on to serve with the 92nd "Buffalo Soldiers" infantry division in Italy during World War II, flying P-51 Mustang fighter planes. The Buffalo Soldiers Division was the only Black infantry division that participated in WWII combat, serving in Italy from 1944 to the war's end.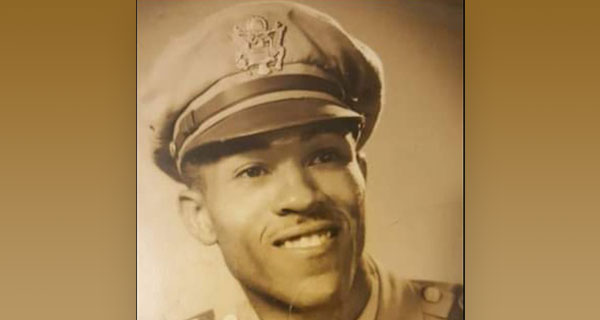 Booker Conley flew missions over Italy and Northern Africa. He and Coleman Conley are the first known brothers to be documented amongst the 996 Tuskegee Airmen pilots.
Conley returned to Tuskegee after World War II. He lived near the Tuskegee University campus with his wife, Dorothy, where they raised their four children, and he enjoyed a 50-year long career. In his forties, he continued to serve his country by helping advance the formation of a public power utility to improve the utility services in his hometown. It still thrives today.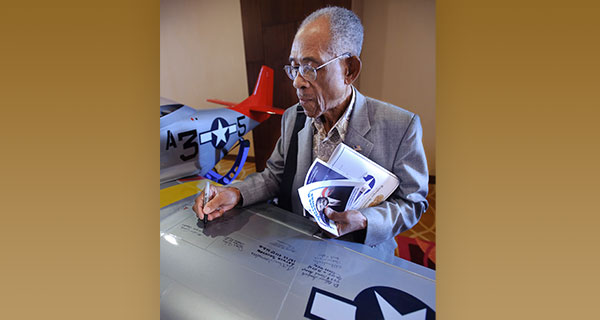 UBT Today
UBT operates with 72 employees. The 103-square mile service area includes the City of Tuskegee, the towns of Franklin and Shorter, and much of Macon County, Alabama. The utility has approximately 6,714 electric customers – 88% are residential customers. The utility's two largest customers are Tuskegee University and the Veterans Affairs medical center.
The public power utility is overseen by a five-member board of directors. All five members are Black men, with Black men and women comprising the predominant majority of UBT's leadership team.
Gerald B. Long, UBT General Manager
Gerald Long, CPA, CGMA, graduated from the University of Alabama, Birmingham in 1983 with a degree in accounting. He joined the Alabama Public Service Commission in 1988 as an advisor concerning the state's telecommunications issues. He was later promoted to director of the telecommunications division. During his tenure with the Commission, he started his own accounting firm and later left the Commission to operate it full-time in 1996. In 2008 he became the Chief Financial Officer of UBT and, later, its General Manager.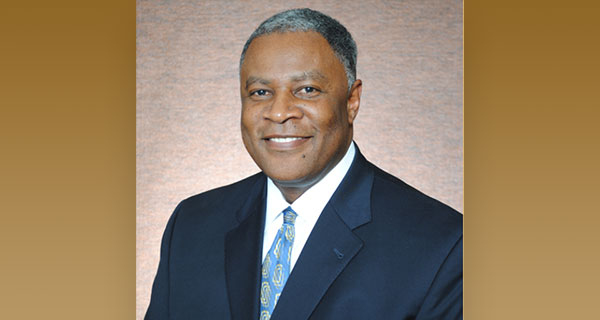 "I love working for UBT because we provide indispensable services to the community, and through the provision of those services, we are able to plot a future for the community that will lead to economic growth and prosperity," he said.
Alvin Woods, UBT Light & Power Supervisor
Alvin Woods has been with UBT for nearly 35 years. Since 1987, Woods has seen the Lighting Department grow into a well-rounded utility with trained staff and a fleet of work trucks and various equipment necessary to get the job done. When he began, the department thrived from on-the-job training. UBT's linemen and journeymen are now trained through the Tennessee Valley Public Power Association's nationally accredited program. Much of the light staff is now substantially certified so the utility no longer needs to subcontract work to outside professionals.
Woods has been the Light & Power Supervisor for over 20 years now and is proud to be part of UBT's growth and development serving a city with such a rich history.
UBT has won several awards for its reliability. Indeed, UBT's most recent electric reliability metric percentage stands at 99.9886 percent.
"Outside of serving our community with excellence, we are also proud of being Electric Cities members that go out and assist other cities as well as other states during times of disasters. We love serving the people," said Woods. The American Public Power Association awarded UBT a Mutual Aid Commendation certificate for supporting electrical restoration efforts to the Vinton Public Power Authority in Louisiana after the utility was hit hard by Hurricane Laura in August 2020.
UBT continues to give back to the community. Most recently, the public power utility donated $10,000 to the Macon County-Tuskegee Public Library to help expand the number of titles the library offers to help further expand learning opportunities for the community. UBT recently donated to the Booker T. Washington High School Boys Basketball team to acquire new equipment and uniforms before the 2022 season began.