RFP Seeks Partner To Develop Large-Scale Pumped Storage Project In California
by Paul Ciampoli
APPA News Director
September 26, 2021
The San Diego County Water Authority this month issued a request for proposals seeking a full-service private partner capable of developing a large-scale pumped energy storage project planned jointly by the Water Authority and the City of San Diego.
In July 2021, the San Vicente Energy Storage Facility received $18 million in the state budget signed by California Gov. Gavin Newsom, enough to advance the project through initial design, environmental reviews, and the federal licensing process.
The project could store 4,000 megawatt-hours per day of energy (500 megawatts of capacity for eight hours).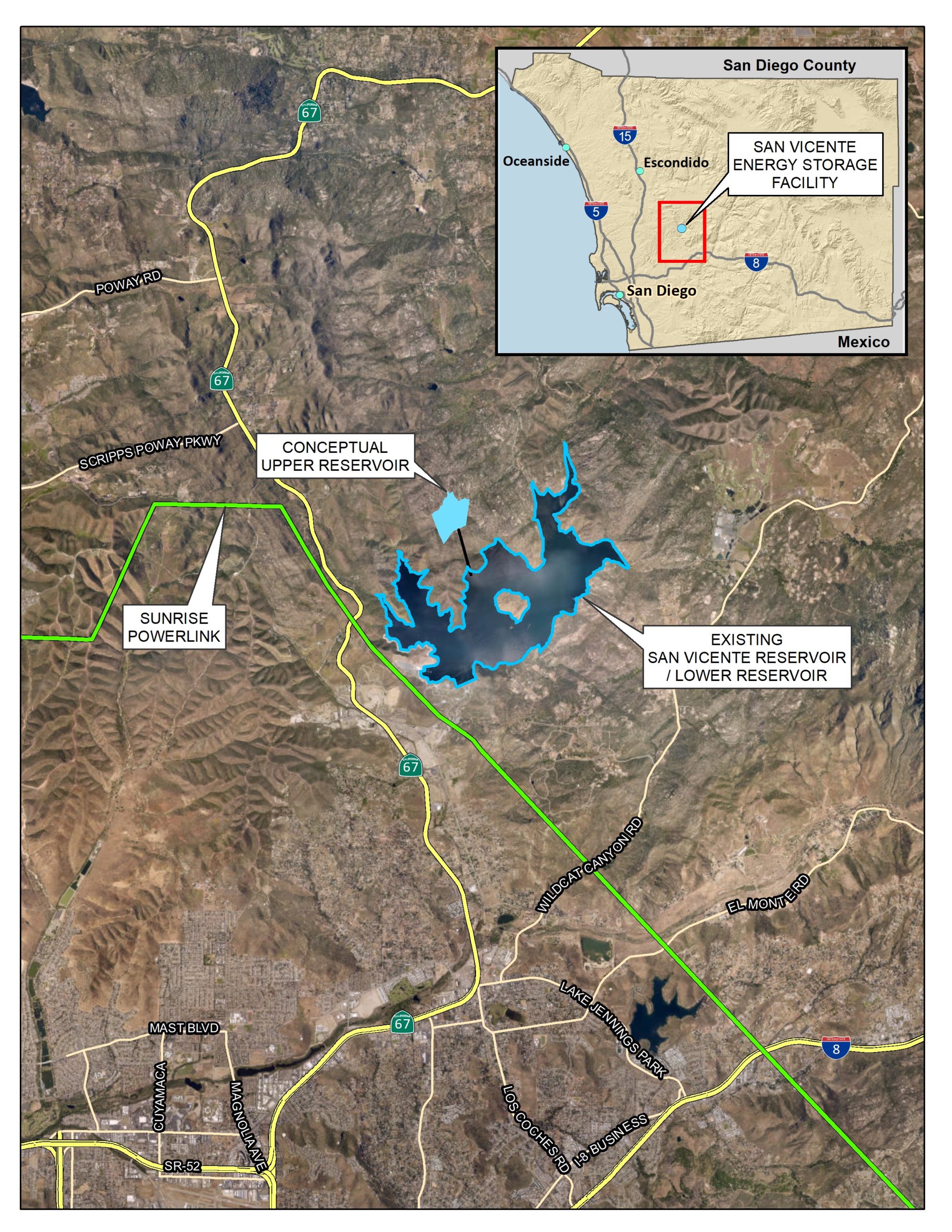 The potential project would create a small upper reservoir above the San Vicente Reservoir, along with a tunnel system and an underground powerhouse to connect the two reservoirs. The powerhouse would contain four reversible pump turbines.
The reservoir is near major electricity transmission interconnection facilities, which would allow the project to play a central role in integrating solar and wind energy from across the Southwest for use in San Diego County.
During off-peak periods, turbines would pump water to the upper reservoir where it would act as a battery of stored potential energy. During high energy use, the system would discharge energy as water from the upper reservoir flows downhill through the turbines. The exchange between the two reservoirs would not consume water and is closed-loop.
Proposals are due Nov. 3 and the RFP is available at: sdcwa.org/contracting-opportunities.