Public power utilities in Southeast restore power in wake of storms, tornadoes
by Paul Ciampoli
APPA News Director
March 29, 2021
Public power utilities in the Southeast continued to make steady progress in restoring power to customers in the wake of recent storms and tornadoes that hit the region.
Nashville Electric Service
Nashville Electric Service (NES) on March 27 reported that severe weather had knocked out power to more than 16,000 customers.
Along with power outages, Nashville was grappling with severe flooding. The Nashville Fire Department on Sunday, March 28 said that Metro Nashville Davidson County continued to recover from flooding that claimed four lives and lead to hundreds of water rescues across the county.
Metro Nashville Davidson County had more than seven inches of rain fall, the second highest two-day rainfall ever recorded.
Huntsville Utilities
In Alabama, Huntsville Utilities Electric Operations crews on March 28 were working to restore service to approximately 100 customers still without power following a line of storms that moved through early Sunday morning.
At its peak, 4,700 customers were without power. Crews worked throughout the morning and afternoon on March 28 to restore service, which included replacing 10 utility poles brought down by the storm.
Huntsville Utilities Electric Operations crews made the last pole replacement and service repair at 2:30 a.m. on Monday morning.
City of Newnan, Ga.
The City of Newnan, Ga., was slammed by a tornado on the morning of March 26.
"We want to assure customers we will not rest until all power has been restored," Newnan Utilities reported in a March 28 Facebook post. The utility said that more than 80 poles were lost during the storm.
Ten employees from the East Point Power Department in Georgia were helping to restore power in the City of Newnan, Ga., after the tornado hit.
They are working with electric crews from the City of Albany and the City of Monroe to restore power. They were scheduled to work throughout the weekend until power was fully restored, East Point Power Department reported.
Randy Griffith, Newnan Utilities Electrical Supervisor, provided an update on his role and the role of Newnan Utilities linemen during the repair process in a video posted on the utility's Facebook page.
TVA
Meanwhile, the Tennessee Valley Authority (TVA) on March 26 reported that its crews were hard at work repairing transmission lines in Waynesboro, Tenn.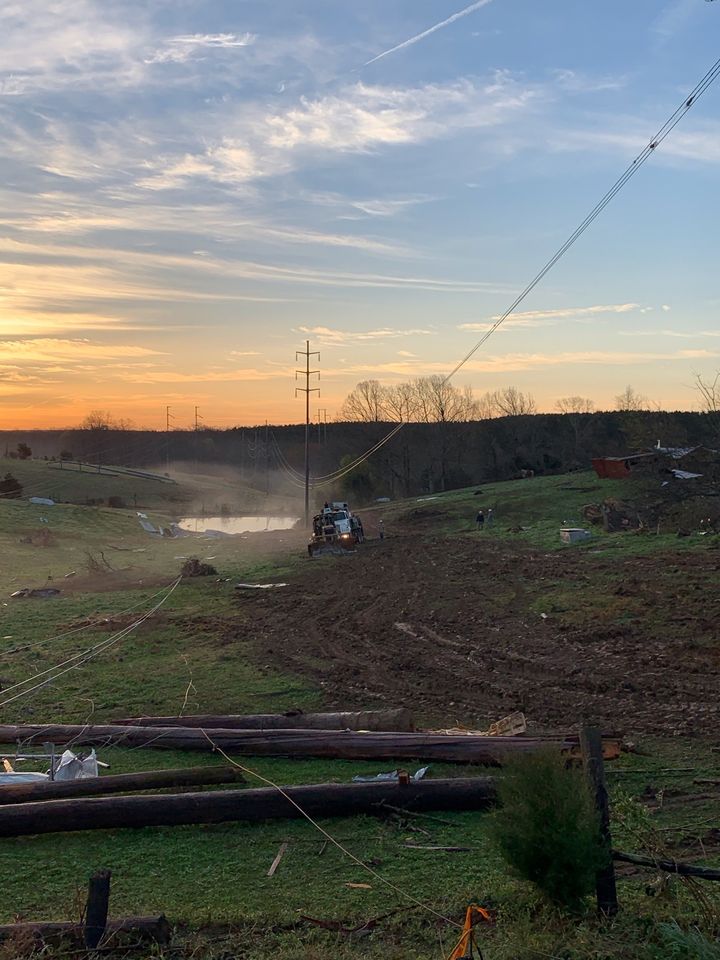 "Last night parts of our service area experienced heavy winds and rain that in some cases caused damage to the grid. More rain and strong winds are forecasted this weekend," TVA noted in a Facebook post.
Preparing for Mutual Aid
With spring storms here and the hurricane season right around the corner, it is important for all public power utilities to have signed mutual aid agreements in place.
For more information about the public power Mutual Aid Network, please see the American Public Power Association's Disaster Planning and Response page or email mutualaid@publicpower.org for more information.