Longtime Public Power Advocate And Attorney Robert Lynch Passes Away
by Paul Ciampoli
APPA News Director
September 11, 2021
Robert S. Lynch, an attorney who worked on water, electricity, and environmental law issues and served in several roles for the American Public Power Association (APPA) including APPA's Advisory Committee, passed away on Aug. 29, 2021 at the age of 82.
"He often described himself as a simple country lawyer, but in reality, he was a brilliant attorney and skillful litigator, credited with helping to shape Western water and hydropower policies for much of the last four decades," an obituary for Lynch notes.
"I adored Bob — I always knew where his heart lay, and that was with public power and the public power community, on the top of the list after his dear family and his country," said Joy Ditto, President and CEO of APPA. "He was also savvy politically and understood how to navigate that world to the benefit of public power.  I will miss these and many of the other things he brought to our community – I will miss him, period."
"I had the opportunity to visit with Bob a few days before his passing," said Leslie James, Executive Director at the Colorado River Energy Distributors Association. "Ironically, it was on National Hydropower Day. We (mostly he!) talked about his family growing up in the home we were in, the changes both the home and the family went through, and how, within just over a week, he and Anne were going to be grandparents again, to a baby girl.  And, of course, we talked about litigation and politics."
James said that in a way, "the conversation was a microcosm of my relationship with Bob over the past 35 years. At various times, he was a mentor, a devil's advocate, a friend, and a co-conspirator. At all times, he was the proudest husband and father I've ever seen (absent my own), and someone you could count on in a time of need. As I left his home, my mind went immediately to the old song title 'I Did It My Way.' And he did. We miss you, Bob."
"Spending time with Bob Lynch was always an adventure," said George Caan, Executive Director for the Washington Public Utility Districts Association. "It could be taking a trip down the Colorado River, a trip through the history of water law or just listening to him speaking so proudly of his family. Politics was never far from Bob's adventures and it was always made more interesting by being introduced to a fine wine, scotch, or sometimes both. Bob was an extraordinary individual. His accomplishments are eternal and so was his friendship. I will miss him dearly," Caan said.
Lynch devoted most of his practice to water, electricity, and environmental law issues, a biography on his law firm's website notes. He litigated and consulted on issues concerning federal and state water, power, environmental and public land issues and federal and state legislation and regulations. His focus included issues related to federal and state electric deregulation, federal and state water law and policy, and environmental issues involving, among others, the National Environmental Policy Act, the Endangered Species Act, and the Clean Water Act. 
Lynch worked on such projects as the Trans-Alaska Pipeline, Cross-Florida Barge Canal and the Central Arizona Project and consulted on issues related to Glen Canyon and Hoover Dams, federal hydropower issues and related water and water rights issues. 
He was appointed in June 1996 by the Speaker of the U.S. House of Representatives to the seven-member Federal Water Rights Task Force, a federal advisory committee.
His law practice included representation of clients in the Arizona Legislature and before Congress. His practice also included representation of clients before the Federal Energy Regulatory Commission and the Arizona Corporation Commission and in state and federal courts. 
His litigation experience included matters before the U.S. Supreme Court, nine of the 13 federal appellate courts, three state supreme courts and several lower courts.
Lynch also served on the Advisory Committee of APPA and on the Board of Directors of its political action committee, PowerPAC (Chairman 2000-2007). He was a 2003 recipient of APPA's Kramer-Preston Personal Service Award. 
He also served on the North American Electric Reliability Corporation's Legal Advisory Committee, the Water and Property Rights (Chair) and Energy Issues Committees of the National Water Resources Association, as well as on task forces on the Endangered Species Act of both national associations. 
In addition, Lynch served as President (1991-1996) and Chairman of the Board (1996-2000) of the Central Arizona Project Association.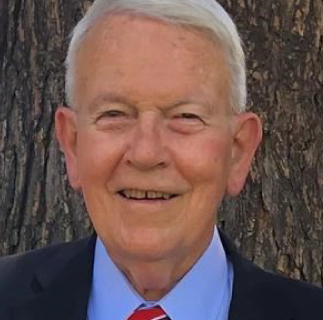 Lynch held Bachelor of Arts (1961) and Bachelor of Laws (1964) degrees from the University of Arizona and a Master of Laws degree with a specialization in natural resources law from George Washington University (1972). He belonged to the Arizona, Maricopa County and Federal Bar Associations, and is a member of the District of Columbia Bar. 
Lynch also testified before congressional and state legislative committees and in numerous federal agency hearings. Lynch presented papers to conferences of APPA, the Engineering Foundation, the Federal Bar Association, the National Commission on Water Quality, the Western Systems Coordinating Council, the National Water Resources Association, and the Governor's Commission on Arizona Environment.
A funeral Mass for Lynch will be held on Thursday, September 30, 2021 at 2:30 p.m. at Saint Francis Xavier Catholic Church, 4715 N. Central Avenue, Phoenix, Ariz.
Lynch is survived by his wife of 52 years, Anne, and his three daughters, Betsy, Caroline and Stephanie.