DEED Scholars Contribute to Public Power's Knowledge Base
by Peter Maloney
APPA News
October 5, 2021
Three engineering students have filed reports detailing the results of scholarships they were awarded through the American Public Power Association's Demonstration of Energy & Efficiency Developments (DEED) program.
From Arizona, Colorado, and Michigan, these impressive women are a sampling of those being exposed to careers in public power and provided mentoring opportunities as a result of their DEED scholarships.
The reports expand the knowledge base available to public power utilities on subjects that range from the analysis of photovoltaic (PV) solar installation output models and modeling public power electricity rates to analyzing upcoming capacity markets and understanding public perceptions on solar water heaters.
Giuliana Seretti/Fort Collins Utilities
The DEED program funded a research project by Giuliana Seretti, an electrical engineering student at Colorado State University. Her research sponsor was John Phelan, energy services manager at Fort Collins Utilities.
Seretti's research project, PV Solar Modeling and Analysis, compared the accuracy of three PV solar output models – the Sector model, a linear regression model, and a new machine learning model – by comparing them with PVSTEM model, developed by researchers at Colorado State University (CSU).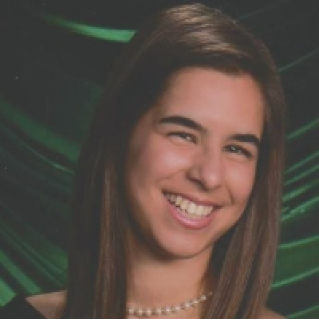 The results of the research were intended for utilities "to predict the amount of solar power that could be produced in the future (days to weeks). This helps with successfully managing the distributed energy resources. It also gives utilities a better understanding of when each model is best applicable," said Seretti.
"The PVSTEM model was used as a baseline because testing had shown its results to be very close to actual measured solar production," Seretti said in her paper.
The PVSTEM model was developed using weather data from CSU's main campus, as well as specific orientation and configuration information about each individual solar array.
Seretti's research showed that the Sector model has the closest accuracy to the PVSTEM model. In addition, it has a fast run time and can handle large datasets.
The PVSTEM model takes about 11 minutes to run 1,787 PV solar systems. The sector model takes about 2.8 seconds to run the same number of systems. The error accuracy of the Sector model compared with PVSTEM is around 1.3 percent.
Seretti found that the regression model's accuracy compared with PVSTEM is about 4.95 percent because it is less accurate in the summer and winter because there is no temperature or wind speed adjustment. However, the regression model has a high accuracy in the fall and spring. The linear regression model can also handle any amount of data points without increasing the run time, the paper showed.
It takes about two-and-a-half minutes to train the machine learning model, and the model has a strong correlation between actual solar production and predicted production, Seretti's research found.
In conclusion, there was not a best model, Seretti found. Each model had its own strengths and weaknesses, each also had specific applicability and were better suited for different situations.
With these various tools, energy utilities will be able to manage Distribution Energy Resources (DER) on a real time basis as well as modeling historical generation patterns," Seretti said.
Seretti said, "The results of her research will help utilities select a model that best suits their needs. If utilities want to predict and plan for future solar production, the best model would be the machine learning, as it takes in multiple parameters in a data set and predicts the solar output."
The PVSTEM model had the highest accuracy compared to the actual solar production, making it a good base for comparing the other models, according to the research paper. However, when given a large set of systems, the PVSTEM model had a significantly longer run time than the other models.
The Sector model can handle large data sets and produce the total solar production with a short run time, making it useful when more solar systems are installed and need to be added to overall solar production calculations in real time, the paper found.
The regression model shows the different relationships between each of the parameters used for calculating solar production, making it useful for showing the relationships between each of the parameters, according to Seretti.
Hanna Gehrke/ Michigan Public Power Agency
Hanna Gehrke, a mechanical engineering student at Michigan State University, won a DEED scholarship to be the energy market operations intern at the Michigan Public Power Agency (MPPA) under the sponsorship of MPPA's Brent Taylor and the supervision of Taylor and Keith Parrott.
Under the internship, Gehrke had four main tasks: data verification, creation of reports within the agency's business intelligence software, analyzing and illustrating energy rate differences between MPPA member rates and the rates of investor-owned utility Consumers Energy, and sorting and filtering data from the generation interconnection queue for the Midcontinent Independent System Operator (MISO) and Michigan.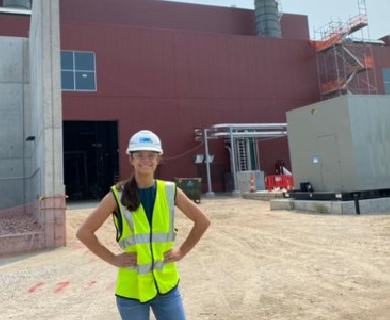 Among the benefits of working on several, well developed tasks were the ability "to learn and experiment with many different topics within the power industry," Gehrke said in a report on the DEED scholarship.
Gehrke said working on established projects afforded her more opportunities to learn from colleagues and see how the utility's processes were developed and gave her a clear foundation on which to build. "Sometimes having a good foundation to base knowledge off can be more beneficial than having to learn as you go," Gehrke said.
On the data verification project, Gehrke checked if data from Open Access Technology International (OATI) was flowing into Microsoft SQL, a program for holding and managing data. She found discrepancies in some of the data fields and was able to search for the sources of the errors, enabling a supervisor to correct the errors.
In another project, Gehrke created 17 reports and standardized the format of most reports, shortening the time that viewers need to understand the material and enabling a non-subject matter expert  to use the information to suit their needs.
In the third project, Gehrke used MPPA's business model risk assessment software to create a model that allows MPPA member utilities to see Consumers Energy's predicted rates and compare them with what they are currently paying for the different rate classes.
Feeding historical data into the model, Gehrke was able to project rate comparisons and display them in a "speedometer" graphic that gives MPPA member utilities "a visual representation of how much each rate class was saving in comparison to Consumers."
"When members see they are getting lower rates than Consumers Energy, they will continue to secure power through MPPA," Gehrke said via email. "This allows MPPA to grow and maintain relationships with its members."
For her final project, Gehrke sorted and filtered data from Michigan and MISO's generation interconnection queue and, using that data, determined how many projects were completed and how many were withdrawn from the queue per year.
The ability to see the success rate of projects can help a utility better forecast future capacity prices. "If it is forecasted that not enough generation will come online, then MPPA will be able to investigate purchasing more capacity or building it rather than buying from the market for elevated prices," Gehrke said.
Other companies could also take inspiration from the analysis of the MISO generation interconnection queue, Gehrke said. "Having a rough estimate of expected new generation, the utility will be able to make better informed resource planning decisions," she said.
Naushita Sharma/Salt River Project
Naushita Sharma was awarded a DEED student research grant in 2018 when she was a graduate research assistant at the School of Sustainable Engineering & the Built Environment at Arizona State University. Her report was recently published in the Journal of Cleaner Production, Volume 320, 20 October 2021. She is now working as a water and wastewater engineer at Jacobs Engineering Group. Sharma's mentor and sponsor was Jerald "Chico" Hunter, manager of environmental policy and innovation at Salt River Project.
Sharma's research focused on customer acceptance and installation of solar water heaters (SWH) and the need for public education.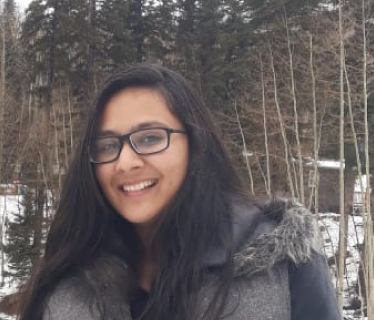 While solar water heaters are a mature technology with high household adoption rates in countries such as China, Turkey and Israel, their deployment in the United States is limited, representing only 2 percent of global SWH installations, Sharma noted.
Nonetheless, the energy used to heat water represents a substantial portion of U.S. energy use by the residential sector. The paper, Public perceptions towards adoption of residential Solar Water Heaters in USA: A case study of Phoenicians in Arizona, noted that residential energy use accounts for about 22 percent of all the energy consumed in the U.S. with space and water heating accounting for 60 percent of that total. In all, residential water heating systems (WHS) account for roughly 19 percent of total residential energy consumption, and many of those systems are fueled by natural gas.
The goal of Sharma's paper was to understand public perceptions towards solar water heaters in Phoenix, Ariz. Her analysis was based on a consumer survey of 315 households that explored the relation of demographics, group influence, and competing technologies on the public awareness and acceptance of solar water heaters.
The study found that 57 percent of respondents were willing to use solar water heaters while about 20 percent were hesitant or unwilling to use them. The remainder were unsure about their choices. Many of the respondents, 76 percent, favored the need for information on cost and energy requirements and about 61 percent wanted more information on how solar water heaters fared against conventional water heating technologies.
"The main conclusions of the paper were policy related," Sharma said. Public perceptions on solar water heaters are favorable in Phoenix, particularly among households with higher income and education levels, according to the report. But it is also evident that penetration of rooftop PV assisted electricity generation has exceeded niche thermal solar water heaters.
In addition, Arizona has significant solar potential, but constant use of solar water heaters requires the right amount of solar irradiation and at a particular angle, which might not be accessible to all the households in Phoenix, thereby limiting their popularity, according to the report.
Therefore, Sharma recommended that Arizona and the rest of the U.S. should expand residential and utility-scale solar PV installations to decarbonize the residential sector and place less dependence on solar thermal technologies such as solar water heaters. She emphasized a wider approach that maximizes the use of PV solar technologies and incentives. "Solar water heating is only one application, while rooftop solar can be used for electricity, water or space heating," Sharma said.
For additional information about DEED, click here.