CPS Energy, Austin Energy Send Crews To Help With Power Restoration
by APPA News
September 15, 2021
Texas public power utilities CPS Energy and Austin Energy are sending lineworkers to Houston, Texas, to help with power restoration efforts in the wake of power outages caused by Hurricane Nicholas.
On Sept. 15, Austin Energy said that it has sent lineworkers and support personnel to Houston to help with restoration efforts. Twenty-three Austin Energy team members departed Austin on the morning of Sept. 23 with bucket trucks and other equipment to help bring power back for affected communities. The team is prepared to provide help for at least a week in Houston and the surrounding area, Austin Energy said, noting that it received the request for mutual aid from investor-owned CenterPoint Energy. Click here for a video of Austin Energy crews departing for Houston.
Austin Energy noted that safety is always its top priority and deploying aid during a pandemic requires extra care and consideration. "To ensure the safety of our employees, our crews will only work with other Austin Energy staff, staying with their same team members and following established COVID-19 safety protocols. Additional safety measures are also taken into consideration when setting up lodging for the crews," the utility said.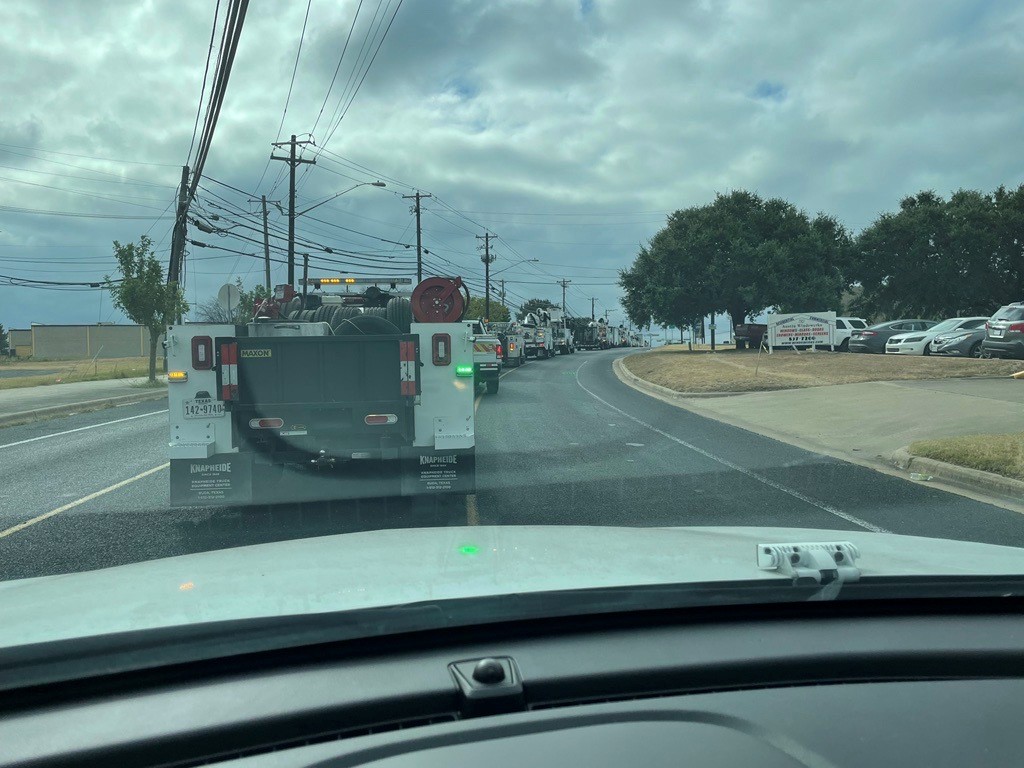 Meanwhile, CPS Energy crews and support staff left San Antonio on the morning of Sept. 15 to assist with power restoration efforts for those in the Houston area affected by what was Hurricane Nicholas, which has since been downgraded again to a tropical storm.
In response to a request from CenterPoint Energy, CPS Energy is sending more than 30 employees to include overhead linemen, pole crews, fleet personnel, safety teams, and management to help with widespread power outages resulting from the hurricane. CPS Energy also released several contract crews to free them up to help with assistance too. CenterPoint expects the crews to be needed for up to five days.
With wind speeds reaching 45 mph, Nicholas left hundreds of thousands of Houston area residents without power. On Sept. 15, CenterPoint Energy reported that it had restored service to more than 380,000 electric customers, down from a peak outage count of 460,000 at 8 a.m. CT on Sept. 14 and that it was down to less than 80,000 customers without power.
CPS Energy crews were traveling to CenterPoint Energy's staging area at the Sam Houston Raceway Park, where they will receive their power restoration assignments.